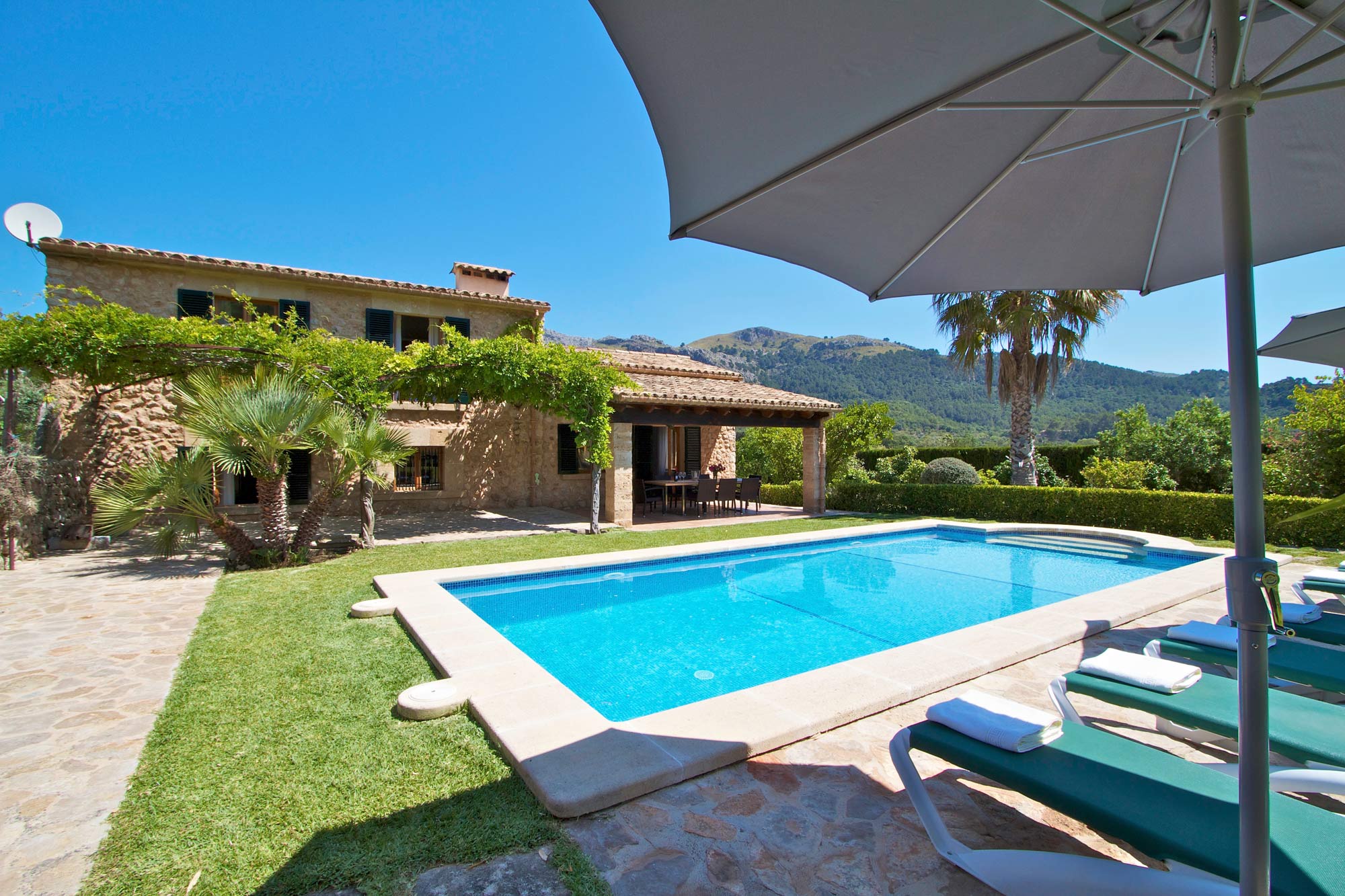 A good holiday villa choice in Mallorca
Posted on: 04/02/2022
A good Holiday Villa choice in Mallorca
What makes the difference in Holiday Villas... The quality service or the price ?
For Villas de Pollensa Team the difference is in the passion we put to get ready the villas for each Family that arrives expecting a perfect holiday time.
For us the difference is in the best quality service we offer.
But specially also we have to thank our guests, they make the real difference coming back each Summer and choosing Villas de Pollensa, because it's a safe choice for their dreamed holiday.
Be part of our big Family, try a good Holiday Villa Company like Villas de Pollensa with 30 years experience in Holiday Villas on the north of Mallorca. With local knowledge about Mallorca and Pollensa, with daily service at the villa and 24h personal attention.
Villas close to the old town and to the beaches of Pollensa, Puerto Pollensa and Cala Sant Vicente. Villas with a high quality kitchen utilities, bedrooms with comfortable beds, good and enough furniture inside and outside, and lots of details.
You will find the villa specially prepared for you: nice welcome pack, amenities, lovely decorated with flowers, candles and books, enough facilities for all your stay.
Forget about running to the shop to buy toilet rolls or soap for the washing machine: we provide during all your stay with all you need for the villa, from toilet rolls to matches.
And all our villas are of course child friendly, we have toys and play grounds for them to enjoy with all the family. Ask us for anything you need for your children. All these included in the villa price.
How do our guests feel?
Villa VISTAMAR from 01.08 until 08.08
"Hi Patricia
We would just like to say thank you for making us so welcome at the Villa. The staff were very helpful and friendly offering excellent service . The villa was beautiful and was kept very clean by the staff .
Wish we were still there .
Kindest Regards
Nancy and family
Sent from my iPhone"
Villa Can Toni from 15.08 until 22.08
"Dear Dietlinde, Toni and Patricia,
Just a quick email to say how much we enjoyed our stay at Villa Can Toni.
It is a lovely property and was ideal for a large family group like ours. It's large pool and close proximity to the town and beach meant we were able to please everyone, despite the wide age range from 3yrs to 70yrs.
Thanks once again for all your help in arranging transfers etc and if we decide to book a villa again in the future we will certainly contact you.
Kind regards to the whole team at Villas de Pollensa.
Barry"
Give us the chance to help you to find your perfect holiday villa.
Visit us at www.villaspollensa.com
or call us 0034 - 615020983
I will be happy to help you
Patricia Fuster-Lipps
Villas de Pollensa rentals and service