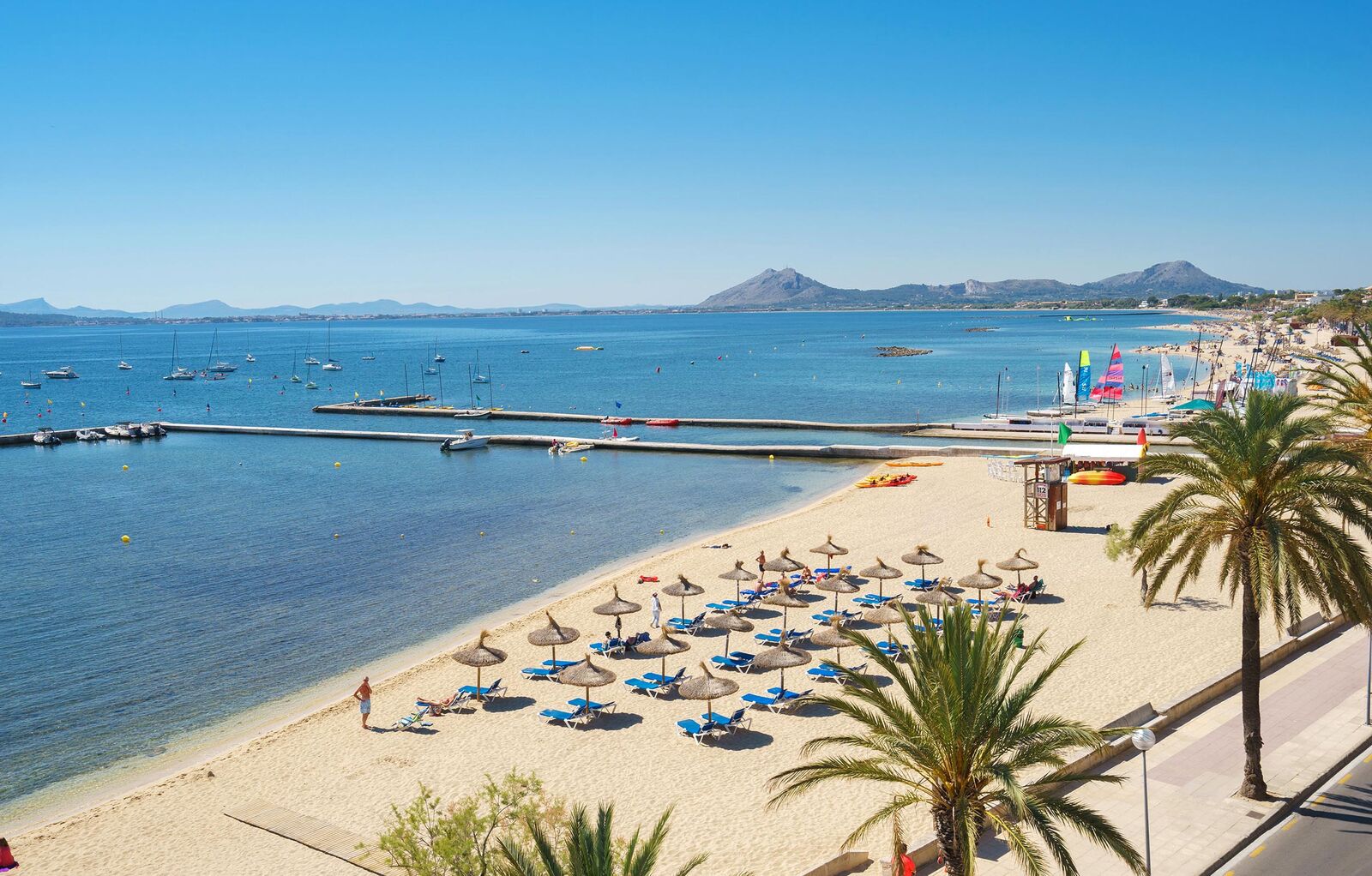 Posted on: 03/20/2020
COVID-19 PROVISIONAL CANCELLATION POLICY CHANGES WHILE RECOMMENDATIONS AGAINST TRAVEL TO MALLORCA
Over more than 30 years, the Villas de Pollensa Family has been guided by an essential value defended since the beggining by it's founders, Dietlinde Lipps and Toni Fuster: the best attention and service to our customers .
We wish this good service prevail in these difficult times.
Since the WHO (World Heath Organization) declared COVID 19 desease pandemic, events have been happening faster than our ability to assume the situation.
Pollença and all Spain is closed to the outside and the Government asked all families to stay at home, work from home and not go outside if necessary. In the same way, country borders are closed, limiting movements and closing companies. It's a new situation in our community and finally for all the world.
But for the good of all we hope that the pandemic will end as soon as possible. We respect the Goverment imposed measures, asking to close all tourist accomodation at the Balearic Islands and all Spain until the State of Alert decreed by the Spanish Government on 14 March, ends.
We follow the progress of the Covid-19 locally and of course internationally, and we take precautionary and security measures, following the recommendations of the local and health organizations, for your future stay in our villas.
NEW POLICY FOR ACTUAL BOOKINGS
Due to official travel restrictions due to COVID -19
1. Guests with bookings for 2020 and deposit payments done. We offer you to transfer, move or change your dates to later this year or next year 2021. Of course, without extra charges (Depending on available dates and price changes throughout the season)
2. New bookings from now, book with confidence. For new bookings within this year, we also offer you flexibility to change dates or villa into this 2020 season or 2021 (if dates and villa are available). And also refund policy for cancellations up to 15 days before arrival.
3. Refunds. While Mallorca is an affected area and there is a recommendation from the FCO or other countries governments, against traveling to the island, we have changed the refund policy for cancellations up to 15 days before arrival
We know we are living difficult moments, specially uncertain, and that's why we want to let you know that we are at your disposal to ease your future stay at our beautiful Island, as soon as the situation allows.
No matter when you can travel to Mallorca again, the whole Villas de Pollensa Team will be waiting for you with open arms, open doors, open villas, gardens, pools...and our nice service.
Stay well, stay safe and we all hope to welcome you soon.
Your Sincerely
Dietlinde Lipps , Toni Fuster and Patricia Fuster
Villas de Pollensa TEAM