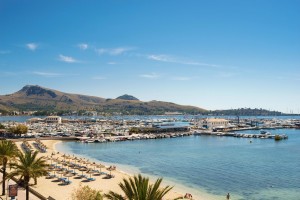 Posted on: 06/11/2016
For the 2016 season we wanted to collect comments and suggestions from our customers and that's why we are investing in villas near the beach or near the villages. Several new additions to the 2016 meet those requirements.
Recently new at Villas de Pollensa. This is a house of excellent and careful construction with all the details of a modern home, and only a few minutes walk away to the beach of Cala Sant Vicente. Near the center of town, you can walk to enjoy the sea and return home to spend the afternoon by the pool, and have happy end day going out for dinner in one of the delicious restaurants in the area. And you can do all this nearby the house.
Casa del Mar, modern villa next to the sea. Enjoy the pool after a beach day.
Another of our beautiful fully equipped villa and just a few meters from the beach and the center of Puerto Pollensa. Located in an elegant residential area, where there is a supermarket and several gastronomic offers. In a short walk you can reach Puerto Pollensa beach and the beautiful center life.
BAHIA MAR, next to the sandy beaches and the life of Puerto Pollensa.
One of the most appreciated villas for its proximity to the old town of Pollensa while being in the countryside. This villa is a newly built house in Majorcan modern style with a large garden and wonderful views of the Sierra de Tramuntana.
Can Bandris, next to Old Town Pollença.
One of the most appreciated villas by the little ones, for their playground in the garden and farm animals who looks after the property owner. Located a few meters from the entrance to the town of Pollensa, the villa is very cozy inside and perfect to enjoy outside, especially on warm summer nights in its magnificent Mallorcan barbecue and kitchen.
Can Colom 4 double bedroom villa in walking distance to town.