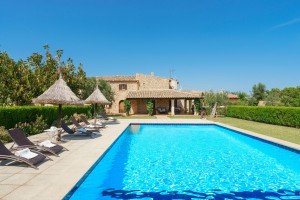 Posted on: 06/05/2016
Villas de Pollensa offers all villas with heated pools
Since five years all our villas have HEATING PUMPS systems in the swimmingpools.
The idea is to make more pleasant the pool temperature in the "colder" months of April, May , June, September and October. The temperature increase means to reach 25 to 28 ° C , when the temperature in these months only arrives to 12 -14 ° C without the heating system.
Families with babies and children do not hesitate to book the villa with heated pool.
Book the villa with heated pool has a small additional cost , but it is certainly a minimal cost compared to the great benefit that supposes to your family.
Enjoy all our villas in Pollensa with heating system from any moment.
And now...Ask for our special low season OFFERS !!