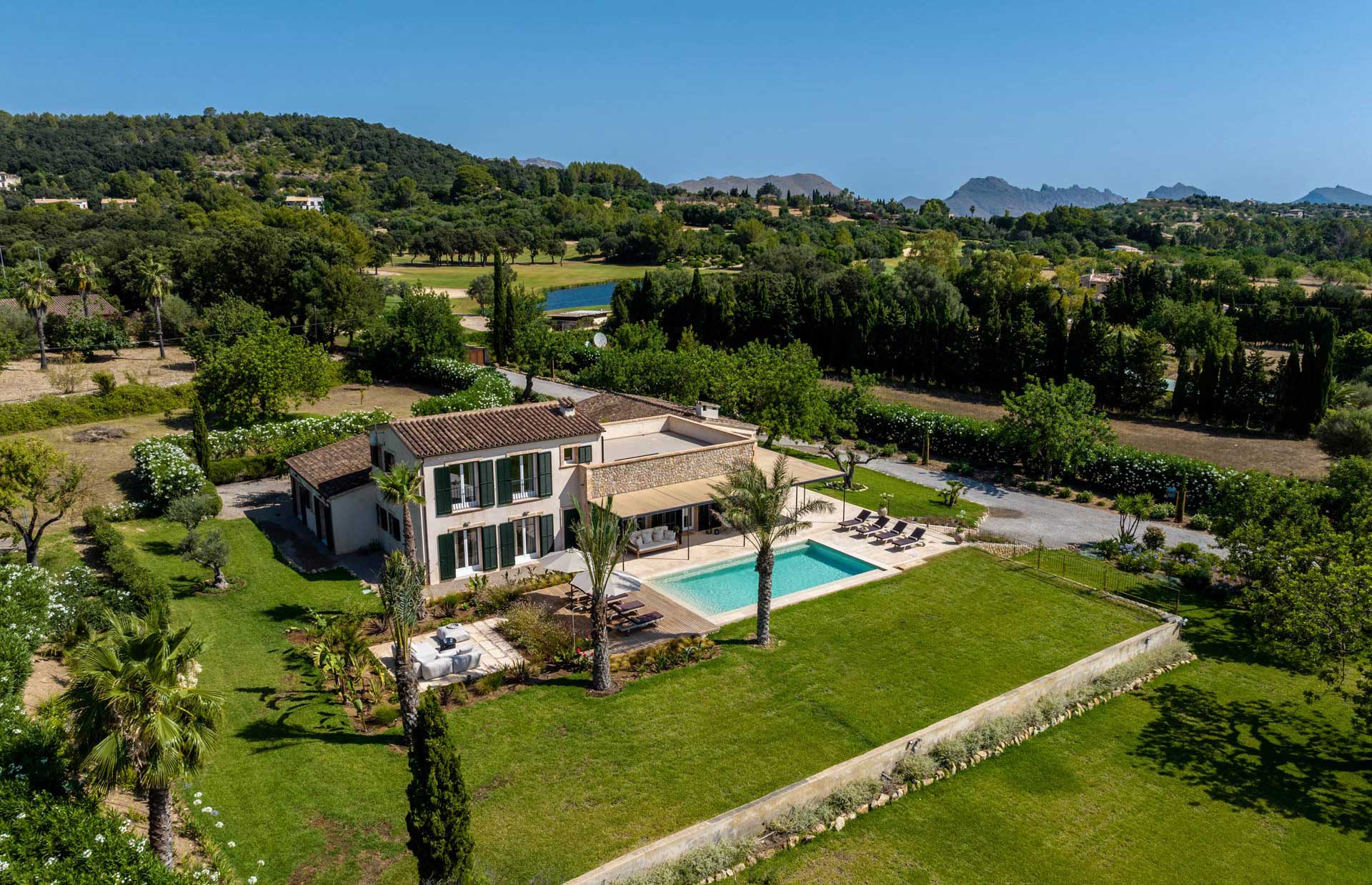 Best Villas to Rent in Mallorca
Posted on: 09/30/2023
Have you always dreamt of a vacation in a paradise where warm sunshine and breathtaking natural beauty surround you? Look no further than one of our Majorca villas. Whether for a few days or an extended stay, our Mallorca villas will make you feel like a resident of this lovely island. From contemporary designer villas to traditional stone fincas, Villas de Pollensa provides an unforgettable vacation with friends or family. No matter which part of the island you decide to explore, we're here to help you find the perfect beachfront villa based on your interests.
So, let's explore the features and amenities that make each of these Puerto Pollensa Villas worth staying in.
Why Choose a Villa for your Mallorcan Getaway?
Mallorca is known for its sandy beaches and shallow waters, making it ideal for families with children. Renting a beachfront luxury house in Majorca is a great option for families of all ages. Wake up to the sound of the waves and enjoy the comfort of having the beach steps away. Adults and children can enjoy kitesurfing, jet skiing, parasailing, pedal boating, and beach volleyball. Renting a villa also gives you the privacy and comfort you need for a relaxing vacation.
Best Villas in Mallorca
If you're planning a vacation to Mallorca, make the most of your trip by renting one of these top-notch holiday villas in Pollensa.
Villa Playa - Close to the Beach, Port Pollensa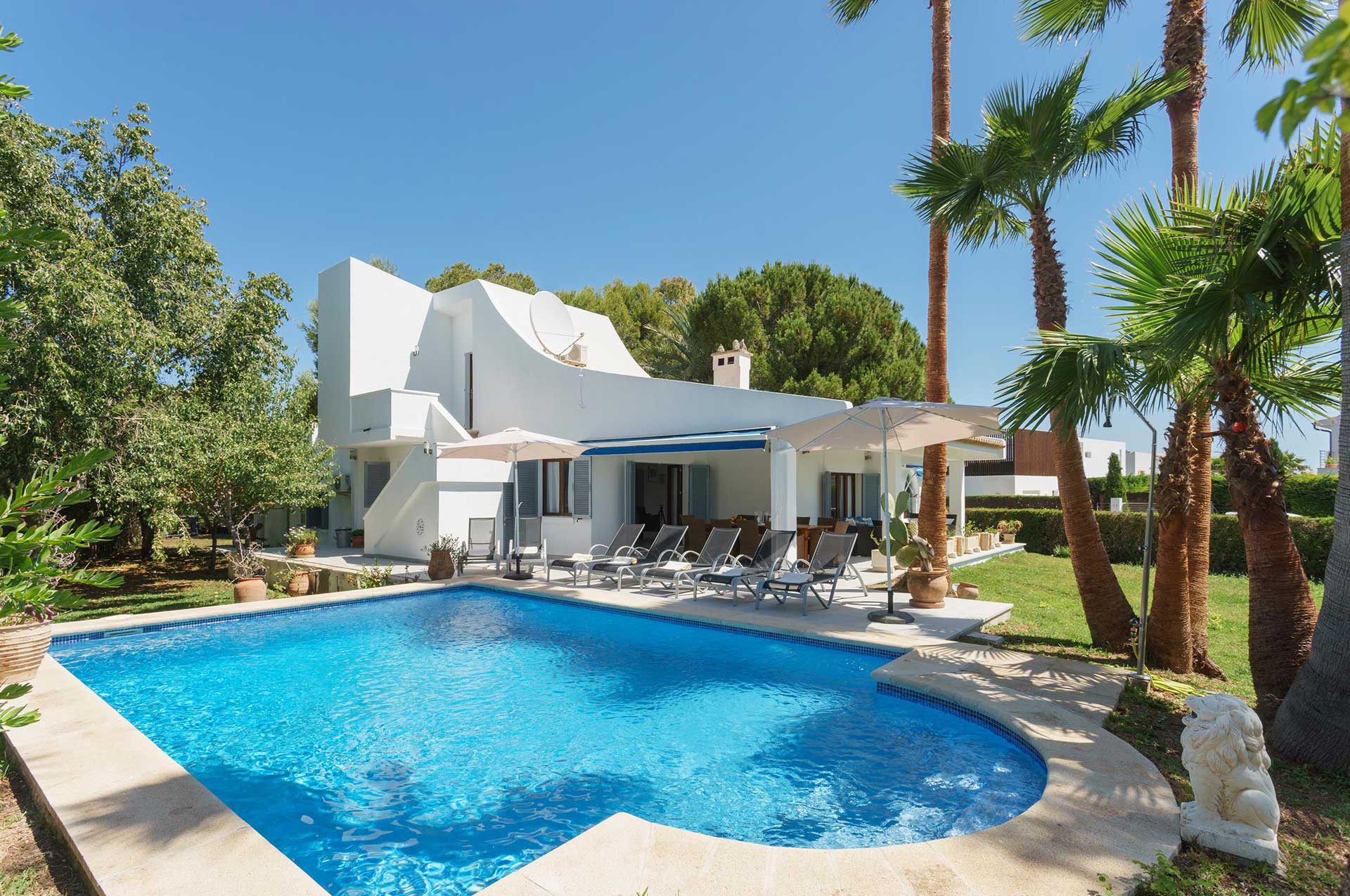 Villa Playa is a spacious holiday villa in Llenaire, Port Pollensa. It is a beach lover's dream, only 100 meters from the calm Llenaire beach.
Inside, you'll find a spacious living room, a fully equipped kitchen, a corridor, four double bedrooms, and three bathrooms. Other features include an expansive covered terrace, a private swimming pool, and a table tennis area. This elegantly designed villa is ideal for families or groups of friends seeking a beachside retreat.

Villa Can Toni - Gotmar, Mallorca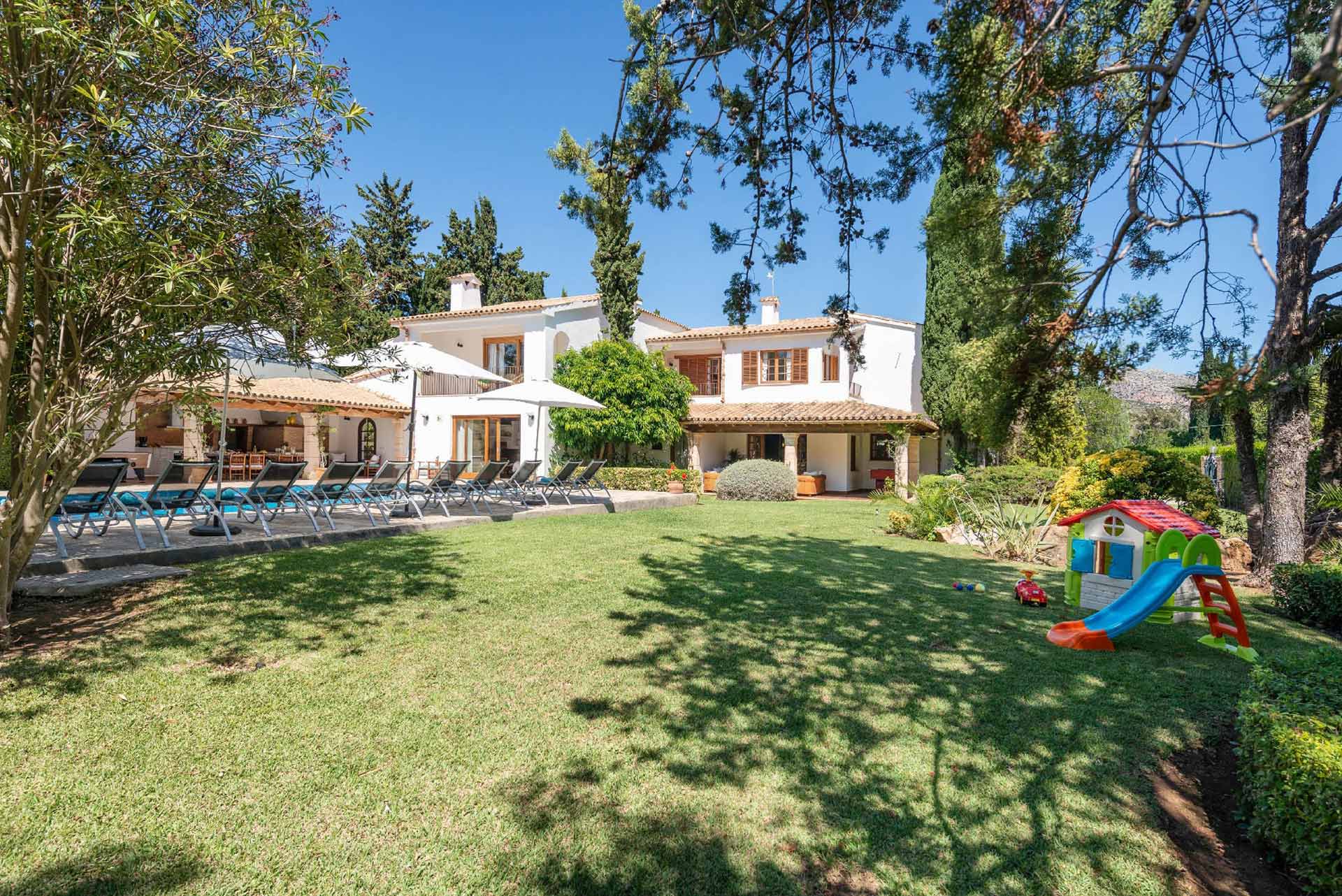 Villa Can Toni is the perfect vacation home for those seeking a more tranquil beach experience. The lordly Villa Can Toni is located within walking distance of the bay of Puerto Pollensa in a calm and beautiful housing estate, Gotmar. The ground floor includes a double bedroom, a fireplace, a covered terrace, a stone terrace, and two lunges. Outside, there's a BBQ grill, a fully equipped summer kitchen, a fenced swimming pool, and a built-in bathroom.
A billiard room and an indoor space filled with children's toys make it an ideal stop for families traveling with children.

Villa Can Seguinot d Alt, Puerto Pollensa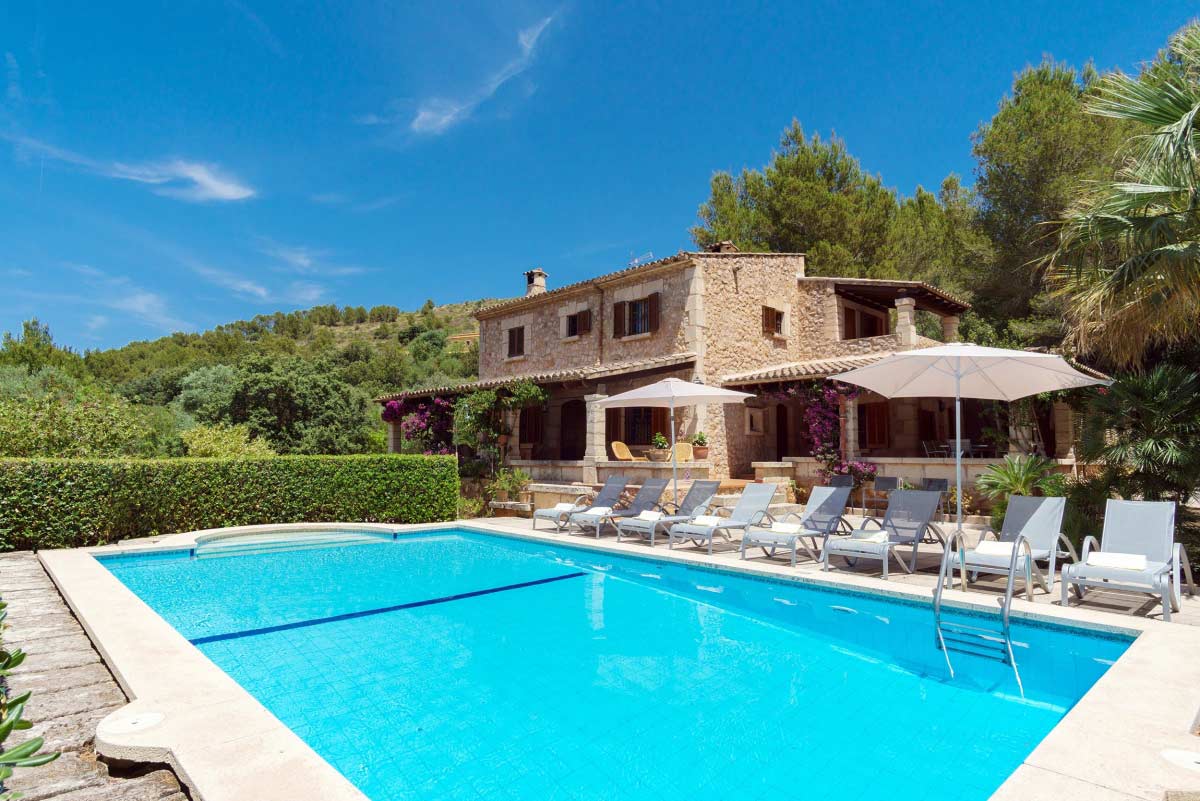 Can Seguinot d'Alt is a luxurious vacation home located about two miles from Puerto Pollensa, Mallorca. It offers a well-equipped kitchen, a large dining-sitting area, a fireplace, and four comfortable bedrooms. In addition, the villa has a spacious swimming pool, a garden, and a forested area behind the home. You can spend your mornings on the neighboring beach soaking up the rays and return to your villa for a relaxing afternoon by the pool. This beachfront paradise provides the best of Port Pollensa.

Villa Can Domingo - Cala San Vicente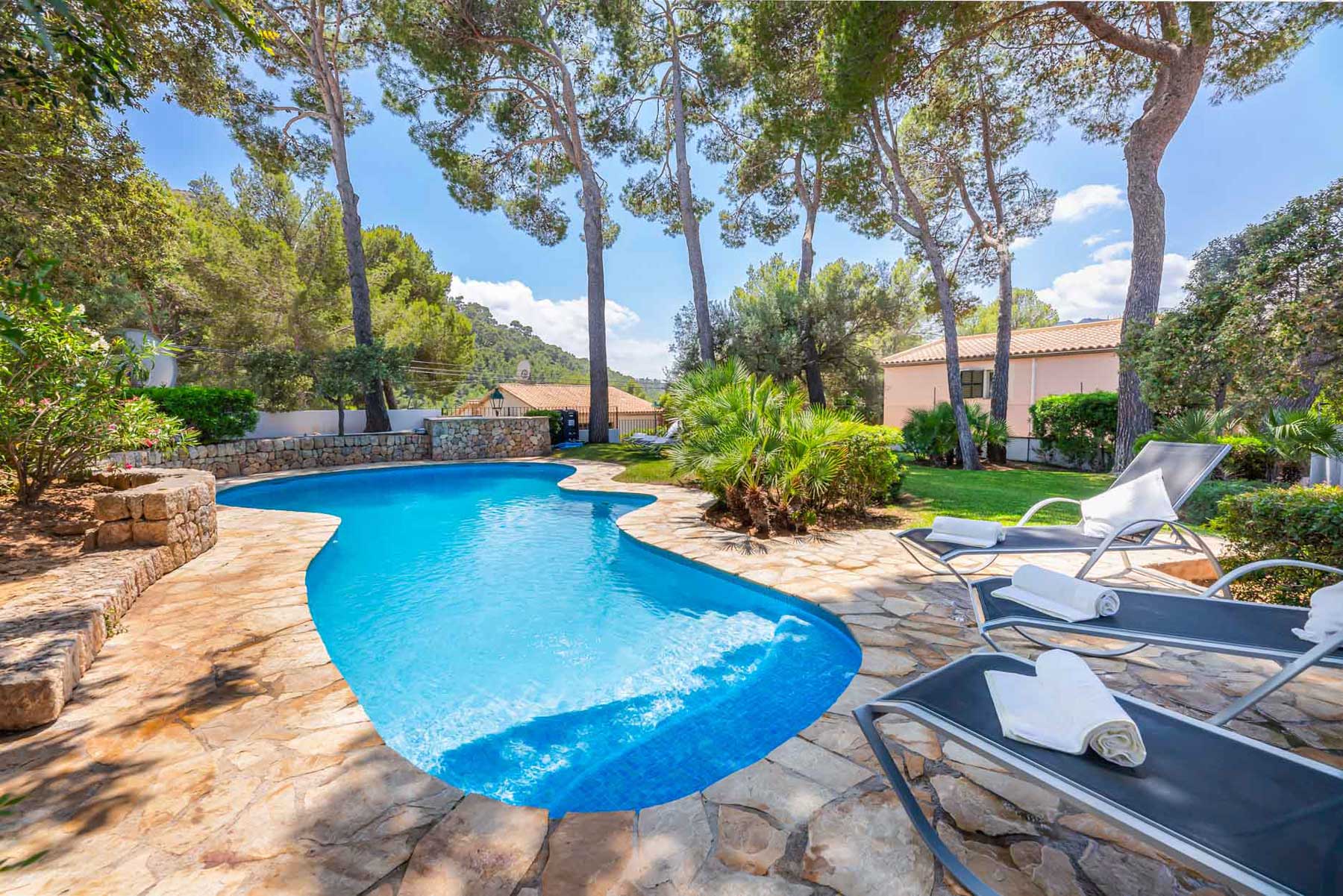 If you're looking for a beach experience away from the crowds, Villa Can Domingo in Cala Sant Vicente is a perfect choice. It's conveniently close to local amenities, isolated beaches, and scenic walking trails. The villa has three double bedrooms, a fully equipped kitchen, and a large living area, all air-conditioned. Outside, there is a swimming pool, sunbathing spots, and an evening BBQ. The crystal clear waters of Cala Molins are ideal for swimming and snorkeling, making it a retreat for beachgoers.
Final Thoughts
No matter what you're looking for on the island—sightseeing, local food, entertainment, family activities, or a romantic getaway—we have the perfect beachfront villas for you.
Our team is ready to provide guidance and information to help you choose the ideal Mallorca villa for your dream vacation. If you have any questions, contact us!